Some of the things we learned from the 2019 Menopause Zeitgeist may surprise you!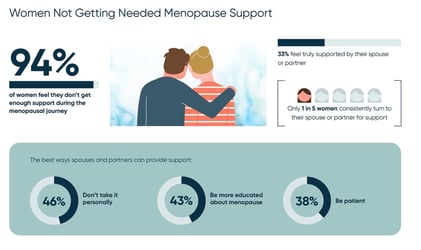 One: Yes, what you're feeling is probably completely normal. And if it's not, Gennev's physicians and Menopause Coaches can help you determine next steps.
Two: You're not alone. This time of life can be terribly isolating. 94% of women reported that they don't get the support they need during the menopause journey. Women all around you are feeling the same, and when we join voices and forces, we can start demanding change and solutions.
Three: Women are thriving in midlife. You heard that right: according to the 2019 Menopause Zeitgeist, we're more confident, more independent, even healthier in our 40s, 50s, 60s, and beyond than we were before the menopause transition. Even though most of us don't feel we're being supported, we're still taking control.